Skip to Content
Come to Opdyke Holiday Shoppe for All Your Holiday Decorations
It's the waning days of fall. Halloween is fast approaching. The leaves have fallen, and the New Jersey air is getting colder. That can only mean one thing: The holiday season is fast approaching. Before you deck the halls and spread holiday cheer, come on down to Opdyke Holiday Shoppe for festive holiday decorations. Northeast New Jersey has come to trust Opdyke Furniture and its various shops for quality products and cheery customer service, and our Holiday Shoppe is no different. Grab some Christmas spirit beginning October 26 and ending December 31.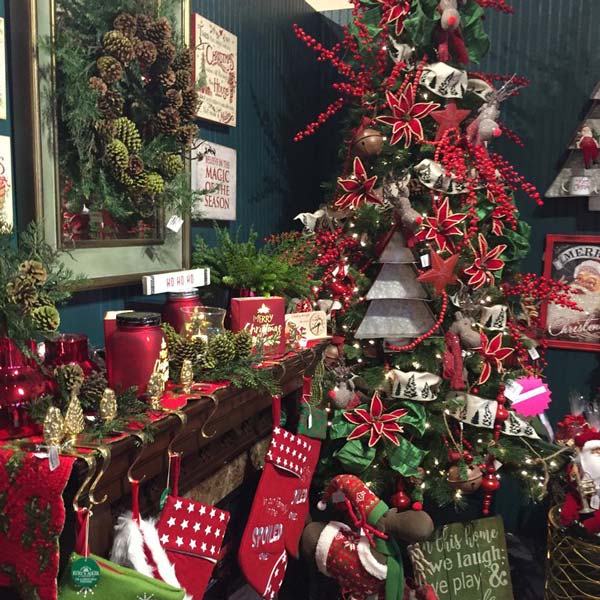 We Offer a Winter Wonderland of a Shopping Experience
We're proud to offer a unique sensory experience at Opdyke Holiday Shoppe. Every room is bursting with vignettes designed to pique your interests and stimulate your creativity. To walk from one room to another is to experience a new set of ideas to turn your home into a cozy winter wonderland. Cohesive and conceptual, our holiday store is one-of-a-kind.
Everything You Need to Decorate Your Home
In addition to these winter wonderland decorations, we also sell Santa's snowmen and angels! We also sell everything you need to trim your tree, and we have an interior designer on staff who can decorate your home for Christmas! On October 26, come see us and experience the best Holiday shopping one could hope for.
Artificial Christmas Trees
Custom Décor
Ornaments
Tinsel
Tree Skirt
Christmas Lights
Poinsettias
Garland
Pinecones and Cranberries for Decoration
Ribbons and Wreathes
Stockings
Scented Candles
Nativity Scenes
Nutcrackers
Contact Us Today!
We encourage you to reach out to us by phone or via our online form if you have any questions.
Part of our commitment to our community lies in our commitment to customer service. We hope to see you in our showroom soon!
2021 Tent Sale Going on Now!